Being fat and outperforming everyone is the ultimate irony in football, and some players have shown us that physique isn't as necessary as we think. 
These are the top 10 fat soccer players
Ronaldo Nazario remains one of the greatest footballers of all time. According to many, he was the most complete striker in his prime. Despite health issues that led to weight gain towards the end of his career, Ronaldo mesmerized defenders with his deadly touch, quick bursts of pace, and sublime finishing. He had a glittering career as a three-time FIFA World Player of the Year, two-time Ballon d'Or winner, and two-time World Cup winner. His credentials, even among fat soccer players, speak for themselves: 414 goals in 616 games for club and country and several trophies.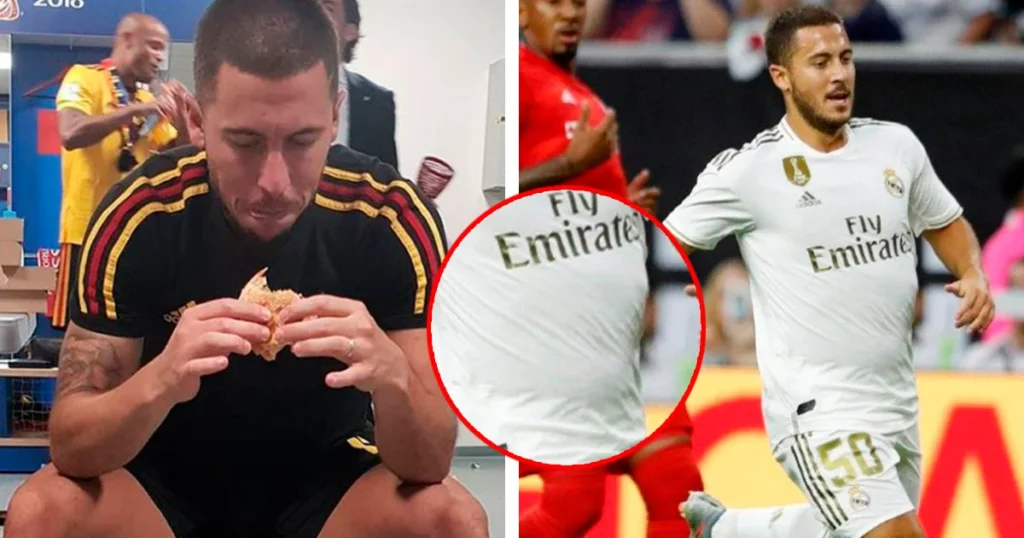 When Eden Hazard, one of the top fat soccer players, joined Real Madrid from Chelsea in a stunning £100 million move, Galacticos fans were not expecting an overweight player. The former Belgium Captain drew severe criticism after showing up several pounds heavy to his first training session with Real Madrid in the summer of 2018. Although Hazard managed to shed some weight, persistent fitness problems and loss of form turned him into a shadow of the player he once was at Chelsea. At the London Club, Azard won two Premier League titles, two UEFA Europa Leagues, an FA Cup, and the Premier League Player of the Season award for the 2014-15 season. Despite winning more significant trophies at Real Madrid, the 32-year-old isn't at the centre of action like he was at Chelsea.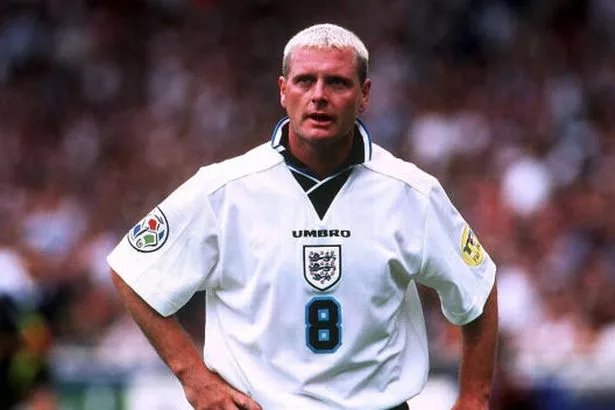 The former English soccer player Paul Gascoigne, fondly called "Gazza," never shied away from the spotlight. Affectionately known for his love of pork pies, kebabs, and beer, Gascoigne's indulgence in these pleasures unfortunately caused many problems that affected his later career and retirement. Despite being a quick, technically gifted, and prolific playmaker at the height of his game, Gascoigne encountered challenges. He later moved abroad to Lazio after achieving great success at Newcastle and Tottenham. While experiencing mixed results at the club, his 89th-minute equalizer against AS Roma during the Rome Derby will forever endear him to Lazio fans. In the context of discussing fat soccer players, Gascoigne's story is a notable example of a player whose career faced challenges related to weight and lifestyle.
In Wayne Rooney's words, "I'm like most blokes; I might put on a few pounds after a holiday." Rooney openly admitted to struggling with eating habits throughout his playing days. Despite being part of the conversation around "fat soccer players," he remains a Manchester United legend, even after returning to pre-season training seven pounds overweight. Rooney won dozens of trophies and individual awards, solidifying his status as the highest goal scorer at Manchester United with 253 goals. He truly made the most of his talent.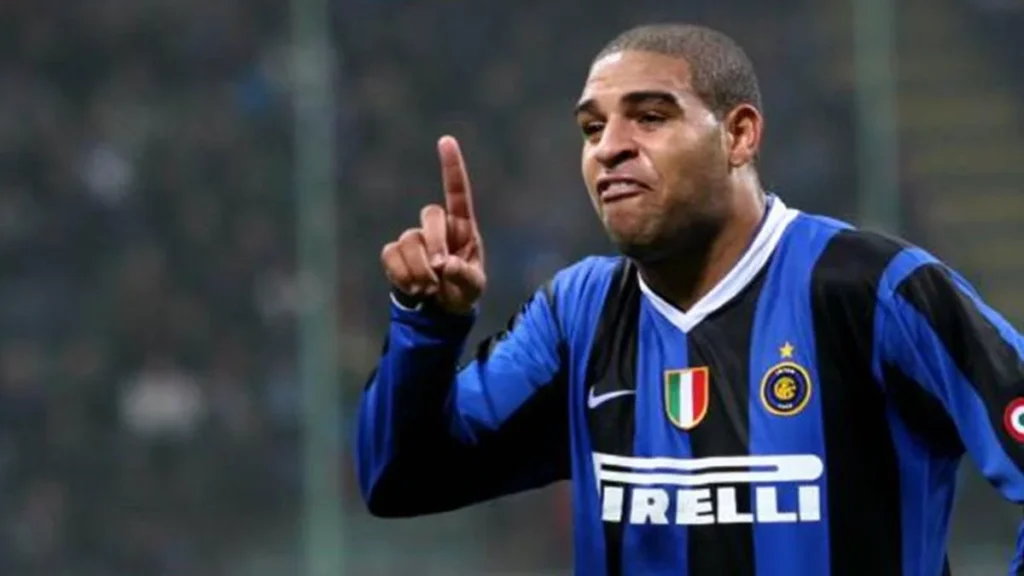 The former Inter Milan Striker, Adriano, was notorious for his lack of discipline and party lifestyle. The Brazilian forward had an enviable talent but needed to be more consistent. His powerful shot, good technique, aerial ability, pace, and power played an essential role in Inter Milan's 2006 Serie A win. However, Adriano struggled with weight gain during his career, especially after his father's death. After moving back to Brazil in 2009, he went from fat to unrecognized, visibly piling up the pounds.
Describing Luke Shaw as "fat" is tricky because he has a different body build, somewhat similar to Wayne Rooney's, with decent amounts of muscle. The powerful left-back reminds everyone that he is easily one of the best in the world. Despite concerns about his weight, Shaw, at 27, is considered one of the top left-backs. In discussions about fat soccer players, Shaw's physique challenges traditional stereotypes, highlighting the importance of recognizing diverse body types in the sport.
Romelu Lukaku manages to carry himself as one of the heaviest footballers in the game. Standing at six foot three and over 225 pounds, the 29-year-old has proven to be one of the best strikers globally. Using his intimidating physique to his advantage, Lukaku bullies defenders in the box. Although criticized for occasional weight-related issues, his speed remains impressive. While at Manchester United, Lukaku returned from the summer break being nine pounds overweight and was attacked by Gary Neville for being unprofessional. When he moved to Inter Milan, his debut was also delayed because of the additional weight he had put on in pre-season. However, the Belgian revealed that he had battled with digestion problems, which was the cause of his weight gain. Like Luke Shaw and Wayne Rooney, you could easily mistake Lukaku for a bodybuilder if you didn't know he was a footballer.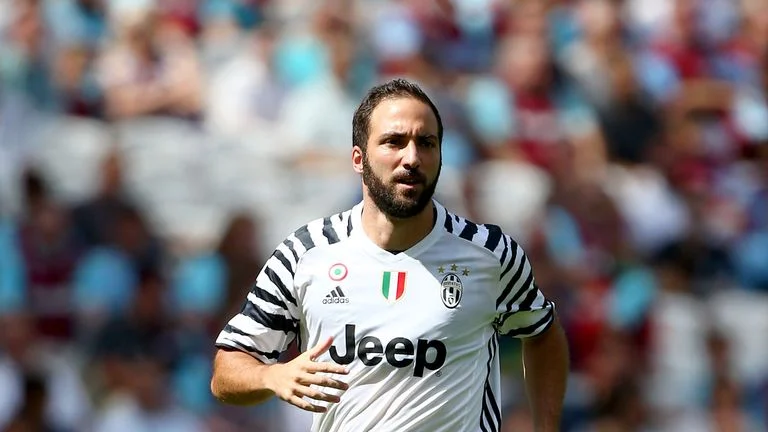 Gonzalo Higuain, a prolific striker, scored 366 goals in almost 800 appearances for club and country. After shining at River Plate, the Argentine moved to Real Madrid, where he assumed different attacking roles successfully. He could effectively play as an out-and-out striker or drop deep to link with teammates. Despite his goal-scoring efforts, Higuain was often criticized for failing to turn up on the most significant occasions and for having a belly pouch during the latter part of his career. After his debut for Juventus, Higuain was brutally trolled for being a fat soccer player. Many fans shared their concerns about his weight gain, and it was the same story at Chelsea, where he was laughed at for wearing an XXL training kit. To his credit, the Argentine often responded by scoring goals while playing in Serie A.
Antonio Cassano, a temperamental striker, was notorious for self-indulgence. A talented and technically gifted player, Cassano was often deployed as a supporting striker. Despite success at Roma, he had an unhealthy lifestyle and was fined for being overweight at Real Madrid, earning him a spot among the fat soccer players. Cassano's career was revived after moving from Madrid to Sampdoria. In his autobiography, Cassano revealed that he had routinely gorged on four or five pastries at night, saying that sex plus food was the perfect night for him.
There is no doubt that the late footballer was one of the greatest, but compared to his fellow greats, Maradona seemed to lack discipline. Not extensive in training and loving to party, Maradona, often associated with discussions about fat soccer players, weighed 280 pounds at one point. He scored 345 goals in 680 appearances for club and country, winning close to a dozen titles and scores of individual awards.
All

Retro Football Shirts

International

Leagues

Other Clubs

Stars Collection

Back

AC Milan

Fiorentina

Inter Milan

Juventus

Lazio

Napoli

Roma

Sampdoria

Parma

Back

Argentina

Brazil

Belgium

Croatia

Chile

Denmark

England

France

Germany

Netherland

Italy

Ireland

Mexico

Nigeria

Spain

Sweden

Scotland

Wales

Portugal

Colombia

Czech

Back

Arsenal

Aston Villa

Chelsea

Everton

Leeds United

Liverpool

Manchester City

Manchester United

Nottingham Forest

Newcastle

Tottenham

West Ham United

Back

Athletic Bilbao

Atletico Madrid

Barcelona

Real Betis

Real Madrid

Valencia

Back

Atletico Mineiro

BOCA JUNIORS

Club America

Flamengo

Gremio

PUMAS UNAM

RIVER PLATE

SPORTING LISBON

VENEZIA

Back

Bayern Munich

Dortmund

Back

Premiership

La Liga

SERIE A

BUNDESLIGA

SPFL

Eredivisie

Ligue 1

Arsenal

Aston Villa

Chelsea

Everton

Leeds United

Liverpool

Manchester City

Manchester United

Nottingham Forest

Newcastle

Tottenham

West Ham United

Athletic Bilbao

Atletico Madrid

Barcelona

Real Betis

Real Madrid

Valencia

AC Milan

Fiorentina

Inter Milan

Juventus

Lazio

Napoli

Roma

Sampdoria

Parma

Bayern Munich

Dortmund

Celtic

Rangers

Ajax

FEYENOORD

PSV EINDHOVEN

LYON

Marseille

PSG

Back

Cristiano Ronaldo

Karim Benzema

Mohamed Salah

Harry Kane

Kylian Mbappe

Lionel Messi

David Beckham

Ronaldinho

Maradona

Pele

Back

Ajax

FEYENOORD

PSV EINDHOVEN
After retirement, Maradona suffered from off-field health-related issues, including obesity. He underwent weight reduction surgery in 2005, battling addictions to potatoes, milkshakes, mayo, cocaine, and alcohol. Maradona also battled with addictions to cocaine and alcohol. Having battled with several other health issues, he died in 2020 at 60.
In conclusion, maintaining an ideal weight is a common challenge for many soccer players and athletes. The stories of these fat soccer players, including legends like Ronaldo Nazario, Eden Hazard, and Wayne Rooney, serve as poignant reminders that the impact of weight on performance is a crucial aspect of a player's career.
BUY RONALDO FOOTBALL SHIRTS
All

Retro Football Shirts

International

Leagues

Other Clubs

Stars Collection

Back

AC Milan

Fiorentina

Inter Milan

Juventus

Lazio

Napoli

Roma

Sampdoria

Parma

Back

Argentina

Brazil

Belgium

Croatia

Chile

Denmark

England

France

Germany

Netherland

Italy

Ireland

Mexico

Nigeria

Spain

Sweden

Scotland

Wales

Portugal

Colombia

Czech

Back

Arsenal

Aston Villa

Chelsea

Everton

Leeds United

Liverpool

Manchester City

Manchester United

Nottingham Forest

Newcastle

Tottenham

West Ham United

Back

Athletic Bilbao

Atletico Madrid

Barcelona

Real Betis

Real Madrid

Valencia

Back

Atletico Mineiro

BOCA JUNIORS

Club America

Flamengo

Gremio

PUMAS UNAM

RIVER PLATE

SPORTING LISBON

VENEZIA

Back

Bayern Munich

Dortmund

Back

Premiership

La Liga

SERIE A

BUNDESLIGA

SPFL

Eredivisie

Ligue 1

Arsenal

Aston Villa

Chelsea

Everton

Leeds United

Liverpool

Manchester City

Manchester United

Nottingham Forest

Newcastle

Tottenham

West Ham United

Athletic Bilbao

Atletico Madrid

Barcelona

Real Betis

Real Madrid

Valencia

AC Milan

Fiorentina

Inter Milan

Juventus

Lazio

Napoli

Roma

Sampdoria

Parma

Bayern Munich

Dortmund

Celtic

Rangers

Ajax

FEYENOORD

PSV EINDHOVEN

LYON

Marseille

PSG

Back

Cristiano Ronaldo

Karim Benzema

Mohamed Salah

Harry Kane

Kylian Mbappe

Lionel Messi

David Beckham

Ronaldinho

Maradona

Pele

Back

Ajax

FEYENOORD

PSV EINDHOVEN