Experience Lionel Messi's rise to greatness at Barcelona, from his days in the youth teams to his iconic first team debut.
Difficulties Faced by Lionel Messi in Pursuing His Football Dream
It was an important step before signing the first official contract, and in January of 2001, all parties agreed on the signing after President John Gaspar gave his final nod on all of Jorge and Messi's requests, including the hormone treatment.
Jorge and Lionel took their first big step towards achieving their goals, but there were still some difficulties. Leonel broke his left fibula and only his second match, and when he came back two months later, he had an ankle injury straight away, and Leo's mother had to go back to Argentina as living in Catalonia was proving to be difficult for his brothers and his little sister. It was a tough period for Lionel that made him rethink his future either he went back with his family to Argentina or split his family and stay with his father in Barcelona. But he insisted on staying and was determined to achieve his dream finally; the focus was Back to Football.
Lionel Messi's Early Years in Barcelona and Arsenal's Interest in Signing Him
In football and mental terms, Lionel was evolving very quickly in Barcelona's various age groups, and then in physical terms, Lionel was significantly growing in front of the coach's eyes as he grew 29 centimeters in a few months. He had a fantastic attitude towards training and only had football to look forward to as he was alone with his father, away from his friends and family in a foreign city and land. It was a tough situation, but that kept him focused only on playing football.
In the 2001-2002 season, Lionel played in the famous Junior B Team alongside Fabrias and Gerard Pique. That season also saw the young manager Tito Villanova taking over the team. In The Following season and under Coach Alex Garcia, Lionel started to shine as he played in every match and was the team's top goal scorer. Garcia used to experiment with Messi in many different positions within the lineup, but Leo preferred to play centrally behind the striker and not stuck on the wings. 
That team won every title at hand, and despite the weak scouting system in 2003 compared to today, that Cadet side attracts some eyes. One of them was Arsenal's representative in Spain; Francis was astonished by Messi's talents and connected with his father, Jorge. Arsenal was the first European Club to send Leo an offer since he arrived in Barcelona, but too many obstacles made the signing difficult. Despite that, Arsenal succeeded in signing Fabrias.
Messi's Journey to the First Team of Barcelona
As the youth side thrived in Barcelona, the first team was in dire crisis. The return of Van Hal was considered a failure, and the new signings flocked as the Blograna ended the season with their worst league position in 15 years. Barsa President John Gaspar resigned, and Fresh Faces entered The Fray. It was a new era for Barcelona, and this new board and management were aware of the many talents within the club as Lionel Messi signed a new contract in 2012 with a buyout Cross of 30 million euros, which increases to 80 million euros if he got into the Barsa B Squad and 150 million euros if he managed to get into the first team.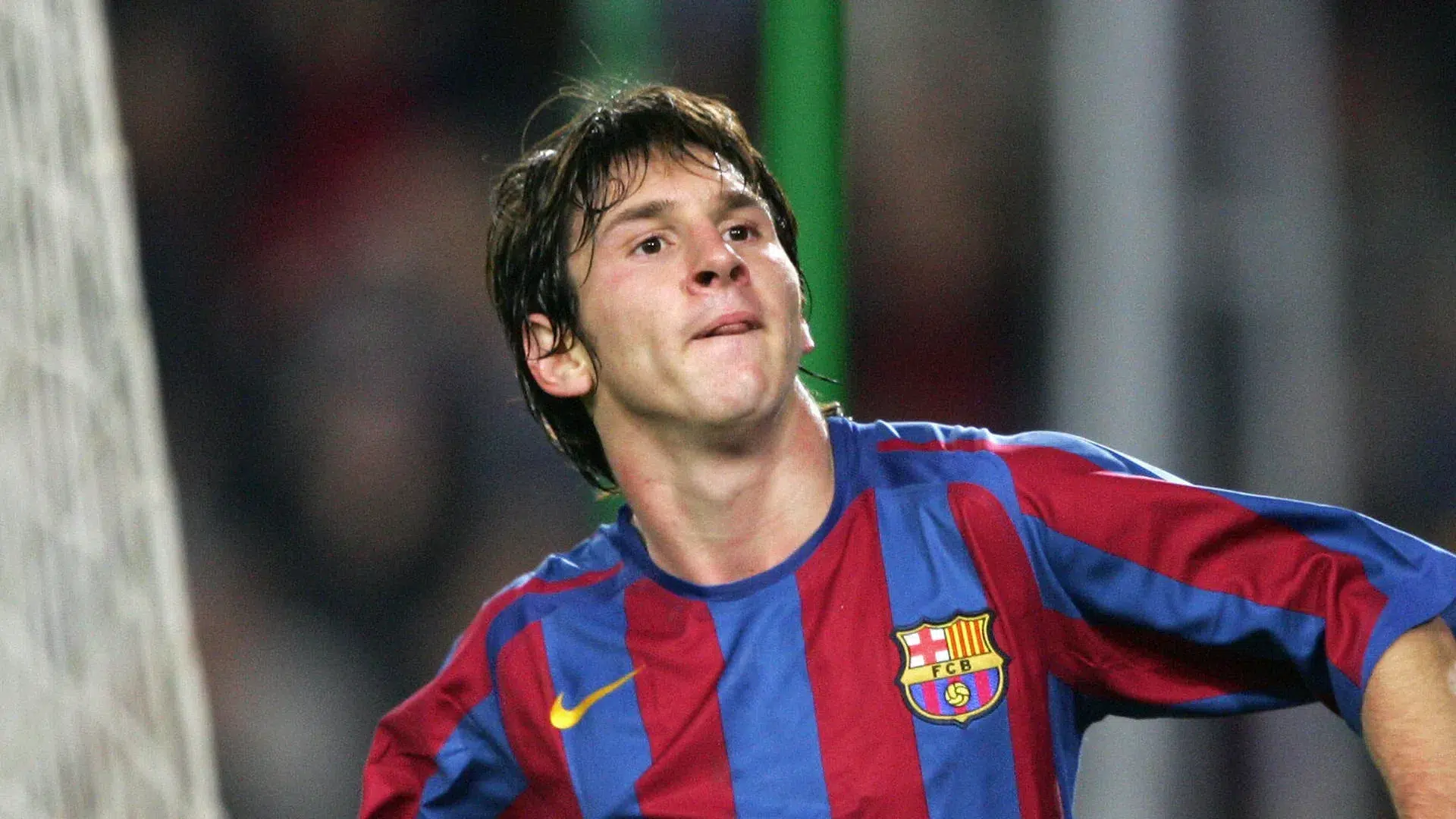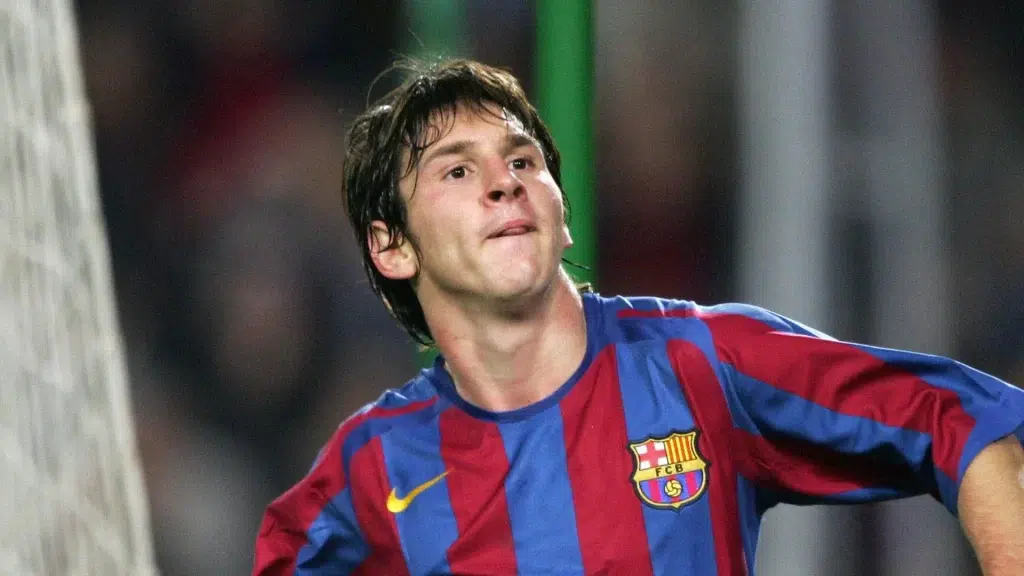 In the 2003-2004 season, Messi played in 37 matches. What's fascinating About That season was his meteor cries between the ranks. He started that season with the under-19 B-side in August, then played some matches for the side of the same age group, and that caught the attention of first-team manager Frank Reichert who needed youth players to fill the squad for a mid-season friendly against Portu for the opening of their new Dragao stadium in November.
From Youth Teams to First Team Debut
Most of the first-team players left for international Duty. Messi debuted to the first team in the 75th minute at 16 years and 145 days, wearing the number 14 shirt. When he returned from that friendly, he immediately played with the Barsa seaside for the first time. Eleven matches were enough to promote him to play for the east side bars again. In the final stretch of that season, Messi alternated between all these age groups excluding the first team. Whenever any age group in Barcelona was struggling That season, they would ask Messi for support and to help them win either by playing with players of his age or with players 4 years older than him, as was the case in the Barsabi side which played in the third division of the Spanish league.
His father Jorge recalls suddenly,
"

We went from nothing to everything we had dreamed of.

"
When Messi stopped his hormone treatment at 14 years of age, Barsa's staff made him a special training regime to focus on his physical strength and speed by increasing his lower body muscle mass, and the change was clear. But despite debuting with the first team at 16 years of age, Lionel had to wait a while before returning to Reichardt's side again. That first team was restructuring under new stars lik Ronaldinhu and Chavi. That's why in the 2004-2005 season, Leo was a permanent starter for the Barsa B site.
The Early Days of Lionel Messi at Barcelona
Reichardt was aware of and talked to his father about his extraordinary attributes, but he wanted them to have some patience as he waited for the right time to use him.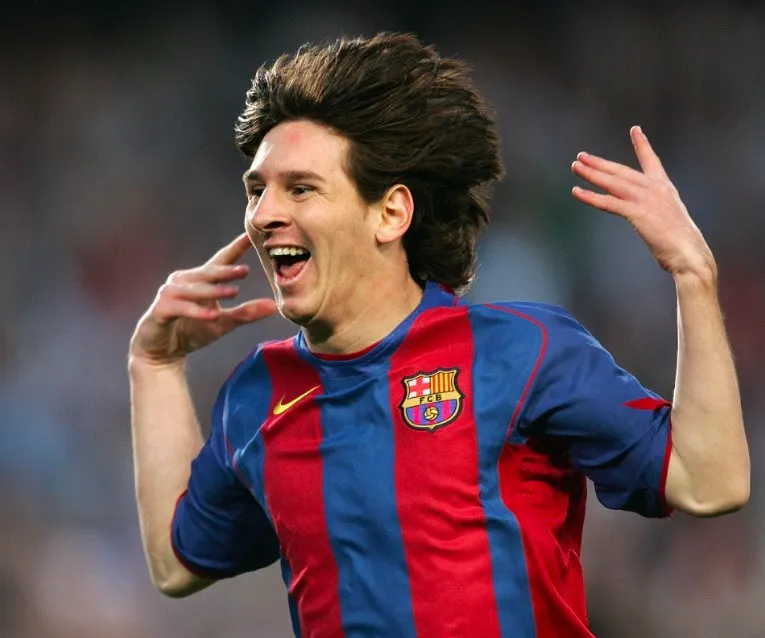 Leo started participating in the first team training sessions as Barca left-back Giovanni van Bronckhorst said that Ronaldo mentioned in Messi's first training session that he would be better. But the reality was that Messi was not ready. He played for Barsa, who played in the third division. On top of that, he played in a 3-4-3 system as almost a second Striker, and despite the insistence of the coaches on Leo staying on the wings, the Argentine loved to dribble inside with the ball toward the central areas. The specific role doesn't have a place within the 433 system the first team used. It was also very rare in those days for a 16-year-old or 17-year-old to feature with the first team in official matches. But as days passed and with each training session with the first team, the doubt started to disappear. And almost a year after his debut against Porto Reichert of the Messi and the 82nd minute in a tough match against neighbors espanol.
It was not a change to appease the fans and win them over. The Argentine was asked to impact the match at 17 years and four months. Messi became the youngest Barsa player to play in an official match. Messi continued the season alternating between the first and second teams. Despite being on the bench most of the time, he gained much experience just by being around professional players inside or outside the pitch.
Ronaldinho's Impact on Messi and His First Goal for Barcelona
Ronaldhino was one of the players that had a big impact on Messi as he gained his trust quickly and became like a big brother to him, along with Deco, Selvinu, and Mota. With Barcelona closing in on a league title Messi got another chance as he came on as a substitute in the 88th minute against Albachetti with two minutes left; Ronaldo newfound him on two occasions. The first was called offside, which seemed incorrect; Messi scored his first of many goals for Barcelona on the second try.