The story began with curiosity and passion for the ball and turned into a story of a great talent stuck in a limited body striving to prove himself and his abilities.
 It's a story of mental and physical development together. It is a story of a young man who wants to please his countrymen after leaving them to achieve his dreams. 
Early Beginnings: Lionel Messi's Football Career in Rosario
This is the story of the beginning of Messi's career and how he ascended to the top of football. In the province of Santa Fe, particularly in the city of Rosario, Lionel Messi started his footballing career at a very young age. He always played with his older brothers, Rodrigo and Matthias, and at five years of age, he played with the local Grand Ole youth team.
Despite his age, you can already see his change of pace and great dribbling skills, and usually, coaches at that level would emphasize passing the ball, but nobody told Messi.
Lionel played for almost two years at Grandoli, and they won all their matches; in every training session, Lionel was disciplined and reserved. Gonzalo Diaz, a teammate of Lionel at Grandoli, said that many talented players played at the club but lacked perseverance and training.
Lionel Messi's Growth Hormone Deficit: A Struggle for Treatment and Support
His father, Jorge, said his philosophy was simple, work hard, be persistent, and show humility, and you can achieve your goal. Jorge was also devouring his sons daily with VHS tapes of Maradona and was Leo's second coach in grand as well. The writer Balaguez said in his biography about Messi that his father was his number one Idol. He was his mentor and hero, and he had absolute trust in him. Jorge also decided to transfer Leo to one of Argentina's big clubs, Noel's old boys.
Lionel was a key part of what was later called The Machine of 87, an unbeatable youth site. One of the player's fathers mentioned that Messi scored approximately 100 calls per season, which meant that Leo had scored almost 500 goals with the team between 1994 and 2000, but there was an issue—at the age of 10, Leonel's parents decided to consult a specialist after the advice of one of the Newel's directors. They noticed that Lionel was smaller than the other kids, about 10 centimeters shorter than the average Kid in his age group.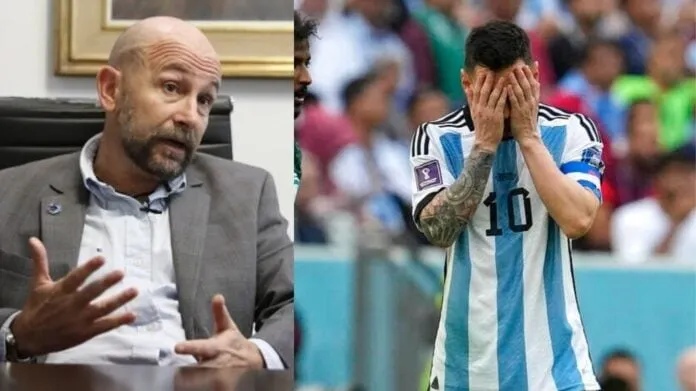 They went to Dr. Diego Schwarzstein in January of 1997, and the diagnosis took about six months to determine Leo's problem of partial growth hormone deficit. So Lionel had to inject himself daily with the biosynthetic growth hormone starting from January of 98, and it was not cheap. It costs the Messi family between 1000 to 1500$ a month. Fortunately for them, his father, Jorge, worked for a state-owned steel company, so the insurance covered the treatment's cost for the first two years.
But Argentina's economy collapsed in the late 1990s, and after the insurance stopped covering the treatment, Jorge struggled to make ends meet.
Drastic measures for Messi's treatment & future
Messi went to old boys for support as the club president Sergio Almiron sent funds to Jorge every month, but the amounts varied. Jorge was asking for more, but there was no response from the club. He tried pressuring the club by taking Lionel for a trial at River Plate. Noel tried to solve the problem immediately, but in the end, they just couldn't bear the full cost of the treatment.
Everything was pushing Jorge towards making a very difficult decision. At that time, numerous Argentinian families fled the country for a better life after the economic disaster. Young footballers within big Argentinian clubs were considered assets and ways to liquidate, and for Jorge and his son Lionel, it was well worth the risk.
Trials and Doubts: Lionel Messi's Journey to Barcelona
After the trial with River, an agent called Horacio Gaggioli was informed of Messi's talents. He had a relationship with the prestigious Catalan agent Joseph Mangela who was very close to Barcelona and was responsible for Maradona's transfer to the Blaugrana in 1982. Horacio asked for tapes of Lionel from Jorge and sent them to Mengele's office. Then Mengele talked to his friend and Barca sporting director Carla Strikshak and insisted on setting up a trial for Lionel.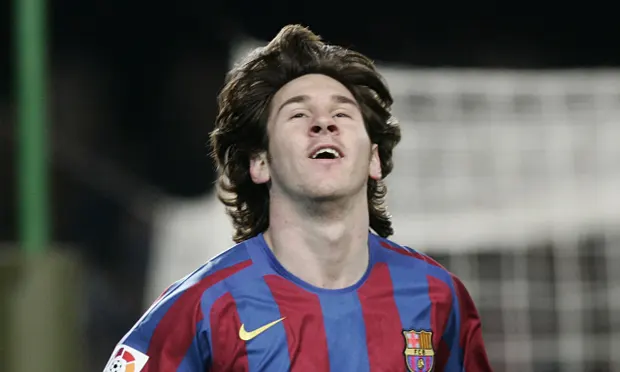 Jorge and his son Leonel flew to Barcelona in 2000 for the trials, and in each session, Lionel gave it his all and was impressive, but there was no decision from the club. When Rexaj returned from the Olympics, he saw Messi at the end of his trial. He was convinced and thought that Barcelona had to sign the youngster immediately, but there were some doubts inside the clip; no one wanted to Bear the responsibility of a family that risked everything and left their home for this opportunity, and success was not guaranteed, and there were no guarantees that all the costs behind signing Lionel would be repaid on the field. So Jorge and his son Leo returned to Argentina at the beginning of October after missing too many school days.
Barcelona's Delay in Signing Messi
Many factors resulted in Barcelona stalling the signing of Messi:
-First, Lionel was a small foreign boy who was only 13 years old, and La Macia directors then preferred local players around 15 or even 16. 
-Second Barcelona had to find his father some work following FIFA regulations which banned any signing of foreign players under 18 unless a parent accompanied him. Jorge also asked to live with the son in an apartment outside of La Macia's campus.
-Third, Barcelona struggled with several first-team issues after their Superstar Figo had left. So signing a 13-year-old Foreigner was not one of their priorities, especially with all the costs attached to Messi from hormone treatment to private accommodation.
Barcelona Stalls the Signing of Messi
After two months had passed without a response from Barcelona and with Jorge getting more frustrated by the minute, the rage came up with a solution to calm things down with the presence of Angela and Horizon Racha de Pompeo Tennis Club, Carlos signed a napkin and he wrote on that napkin that he was committed to the signing of Messi as per the previously agreed figures and regardless of opinions on the contrary. That last phrase is crucial as it points to some board members who are against the idea of signing Lionel and all the costs attached to the youngster.